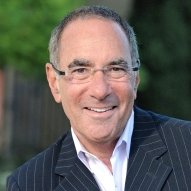 Dr. Michael Mantell earned his Ph.D. degree at the University of Pennsylvania after completing his M.S. degree in clinical psychology at the Hahnemann Medical College, where he wrote his thesis on the psychology of obesity. He has served as Chief Psychologist of Children's Hospital and Health Center of San Diego, and created and led the nationally recognized Psychological Services and Employee Assistance/Wellness program for the San Diego Police Department. He has also been a long time member of the clinical faculty at UCSD's Department of Psychiatry.
He is the Senior Fitness Consultant for Behavioral Sciences for the American Council on Exercise (ACE), and the Chief Behavioral Scientist for Anytime Fitness worldwide.
Dr. Mantell appears regularly on San Diego's CW channel 6 TV news, bringing fresh contemporary insights to help viewers lead healthier, better lives, fitter and happier. He provides opinions, analyses and commentary for print and broadcast news media throughout the U.S. and internationally.
Dr. Mantell is a member of the Equinox Fitness Training Institute's elite faculty of renowned fitness professionals, teaching and consulting in the area of personalized and integrated behavioral sciences.
Dr. Mantell also writes and consults for the Les Mills International group fitness program. He provides program consultation, media and writing services for the Total Gym Company, writes for the international gym industry association IHRSA, and is one of six national Community Ambassadors for Experience Life Magazine where he promotes health and healthy living across the United States. He is also an Ambassador for FitFluential and BNRG protein. He coaches elite, world-class, amateur athletes and everyday fitness enthusiasts who want to develop mental toughness and improve their mind-body wellness/fitness.
In addition to having written the long-running "Dr. San Diego," column for San Diego Magazine, Dr. Mantell now also writes the "San Diego Fitness Psychology" column for The Sporting Club of San Diego and the La Jolla Sports Club where he serves on the club's Sports Medicine Team, providing innovative wellness programming including lifestyle weight and stress management classes and couples workout programming. He also writes on fitness and health for the San Diego Examiner, "San Diego Life Coach."
The influence of his 1994 book and training video, "Ticking Bombs: Defusing Violence in the Workplace," has led many companies throughout the country to utilize his organizational and training services. He is a partner in Corporate Makeover San Diego, a group specializing in helping companies develop and implement world-class wellness programs.
Publisher's Weekly magazine awarded the audio version of Dr. Mantell's first book published in 1988, "Don't Sweat the Small Stuff: P. S. It's All Small Stuff" their highly coveted award, "Best Audio" in the self-help category.
He's been a popular and consistent guest on television and radio talk shows across America, including "Oprah," "Nightline," "Larry King," and "Good Morning America." He appeared on San Diego's TV-8 News twice weekly for more than two years, serves as a guest host on San Diego's KOGO radio and is a frequent lecturer on fitness and wellbeing, stress prevention, and health-related topics. He currently has a fitness and health radio show in development, bringing sports, fitness and health professionals together to motivate listeners to lead healthier, fitter lives.
He enjoys helping people use the latest findings in fitness behavioral science to optimize their health and wellness…for him, it's all about enhancing and preserving fitness/health and preventing illness, leading to better, healthier living, with increased sociability and deeper meaning.
;
http://www.facebook.com/michael.mantell
http://www.linkedin.com/in/drmichaelmantell